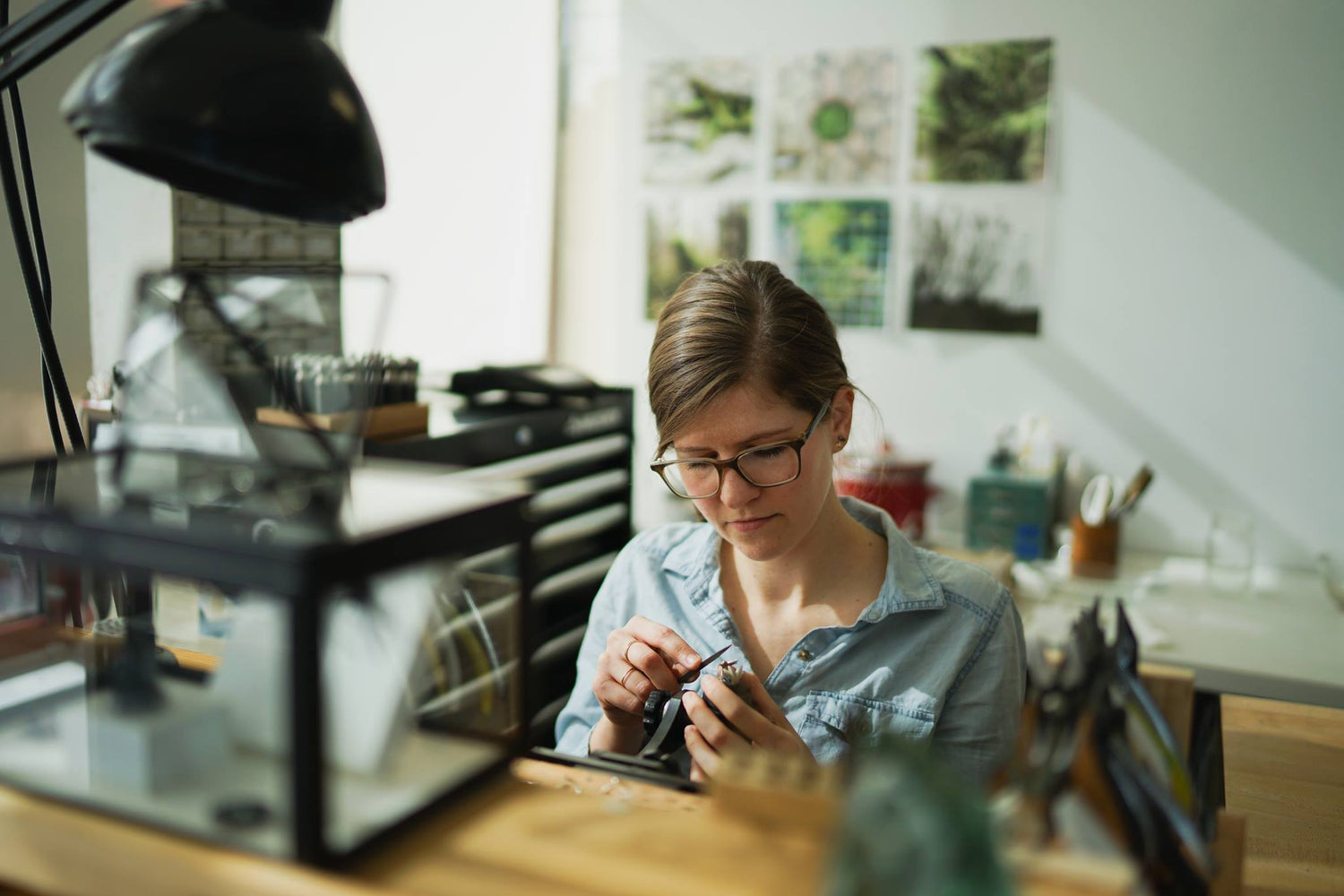 Meg Talley
I crave the handwork that making jewelry requires: drawing, sculpting, forging, filing, polishing. Manipulating raw materials into small treasures is immensely gratifying and an exciting challenge.

I take great care to design and create these pieces because jewelry is so personal, worn on our bodies each day. These little tokens collect our stories, and I love jewelry for that little power it has.

Creating at a small scale gives me the ability to better control the environmental impact of my work, and I take to heart the resources I use. I choose to use reclaimed fine metals, recycled packaging content, and implement sustainable practices in my studio.

~~~
Looking to nature for subtle design cues, Meg sculpts favorite pieces in small batches alongside sentimental custom designs. She is drawn to the meticulous handwork, thoughtfully crafting each piece in her studio with traditional techniques in recycled fine metals.
Meg Talley studied metalsmithing, jewelry, and industrial design at the University of the Arts in Philadelphia and has been making jewelry for about a decade. Longer, if you count friendship bracelets.